Latady Physician Strategies is a national medical practice business development and marketing firm founded over two decades ago. Since 2011, Nancy Latady has specialized in helping physicians successfully create and grow innovative Direct Primary Care (DPC), Concierge, and Hybrid membership models – guiding over 50 physician practices through the inherent business development, financial, operational, marketing, and sales challenges.
With the core belief that the best health care is based on prevention and wellness, centered on the patient, and on the relationship each patient has with their physician, we are committed to helping physicians move towards establishing and growing practices that support this vision.
Nancy Latady, MBA – Founder & Principal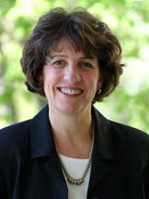 Nancy Latady has over 30 years of marketing, management, and business development experience in the healthcare industry. With early and varied career roles as a provider, manager, physician recruiter and liaison, hospital marketer/planner, and business strategy consultant to medical practices and health care business start-ups, Nancy brings a unique perspective and valuable experience to her clients.
Nancy has an MBA degree from Boston University and BS degree from the University of New Hampshire.  In her community, Nancy is the founder of Bedford Womenade, a non-profit organization that provides financial and emotional support to families in medical and economic crisis.
Nancy lives in Bedford, MA and especially enjoys traveling with her husband and three young adult children, in addition to reading, gardening, bicycling and skiing.
Read what some of our clients have said about our work together.
In the News

Our clients share their experience starting up their very successful DPC practice: "On the road with Infinity Family Care" (published on HintHealth.com) "…Wendy Cohen and David Cunningham left large-group practice so they could return the doctor-patient relationship to its rightful place at the center of family medicine. While both recognized the…"

"Marketing Best Practices: Broad Strokes with Nancy Latady" (published on HintHealth.com)…Nancy Latady makes a powerful claim that speaks to the many practitioners working in a system that they no longer believe in: It can be different."

Nancy has been a regular speaker at American Academy of Private Physicians (AAPP) conferences since 2013.

To listen to founder Nancy Latady's interview on More For Your Practice Radio talking about the concierge and direct care medicine business models click here. She explains the differences between private medicine practice models [DPC, Concierge, Hybrid], how private medicine affects your traditional patients and whether it's the right business model for your practice.

Click here to read Concierge Medicine Today's article discussing Latady Physician Strategies' role in making Concierge and Direct Primary Care (DPC) medicine more accessible to doctors and patients.