You depend on your car to get you where you need to go. You give it gas, schedule timely oil changes, and replace worn-out tires. Of course we depend on our bodies too, ensuring we sleep, eat and otherwise take sufficient care of ourselves.
But imagine if your car was treated like your health…
Say you're driving  to work one day and notice something's not quite right with the brakes. No warning light has come on, and the car stops when needed, so you ignore it. You hope the problem goes away.
It's time for the car's annual inspection (a "physical exam") – the vitals are quickly checked; the tires, the muffler, the tail lights. You ask about the suspected brake problem. "Well, everything tests out OK, and it did pass the inspection" says the mechanic. "Maybe you should drive more carefully, more slowly, just in case. If they give you more trouble let me know…"
You keep driving, sensing something's still not right, and wondering, is the problem getting worse? But the mechanic is very busy and you can't schedule another appointment for many more months.
You're not thinking about your brakes anymore, they now feel "normal". One day you're cruising down the highway, a driver jerks to a stop in front of you, and you slam on your brakes. They fail to work and you smash into their car. Your front end is destroyed and the car is towed to the local body shop for a speedy repair (it's an emergency, after all). "You're good to go now" you're told.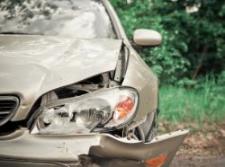 The symptom of the smashed fender has been treated. The cause — the failed brakes — goes unaddressed. Next time we may not be so fortunate, and our car may get totaled.
Of course, this is an unlikely scenario. We expect our mechanic to spend whatever time is needed to diagnose the cause of the problem with our cars. And we're usually willing to pay them whatever it takes to help us fix the problem.
If only our doctors had the same latitude we give to our mechanics.
Governmental and insurance company controls keep many physicians from practicing the kind of medicine they want to practice — prevention and wellness care. For that and many other reasons, Private Medicine* (Concierge and Direct Care) practices are taking hold, and growing exponentially. These relatively new models are enabling doctors to spend enough time to treat the causes, not just the symptoms, of the issues their patients bring to them. Such practices are finding many patients are more than willing to pay out of pocket to keep themselves healthy and prevent disease. And for some patients, it is not costing them much more than keeping their cars safely on the road.
Have you considered Concierge or Direct Care medicine for your own practice? What are your concerns when it comes to profitability and reputation?
Learn more.
* To understand the difference between the Private Medicine terms "Concierge" and "Direct Care" medicine,
click here.
© 2014 Latady Physician Strategies. All rights reserved.
_______________________
Latady Physician Strategies helps physicians transition to Concierge, Direct Care and Hybrid practice models that help them treat their patients the way they want to be treated, while rediscovering their enjoyment in practicing medicine.
Call or email us with your questions about exploring and transitioning to Concierge or Direct Care medicine. We look forward to hearing from you!
Nancy Latady, MBA, Founder of Latady Physician Strategies
Phone: 781-275.1415
———